I've been sorely missing the freedom of travel. However, I have been prudently utilising my time to plan and prepare for a significant amount of vengeance travel! Several of our future plans will necessitate that I pack as effectively as possible. Which has resulted in my discovery of some of the greatest suitcase for travelling and packing organisers and accessories, without which I'm certain I'll never be able to travel again.
Here's a compilation of my must-have travel items to help you pack more efficiently! Along with this list, I've included some of my favourite travel-friendly electronics gadgets. You can find them here!
Related: Top 6 Sites for Travel Booking
[toc]
1. PASSPORT HOLDER
Passing through the airport and security can be a significant undertaking. It's a lot to keep track of when you're removing electronics from your luggage, taking off your shoes, extracting liquids from your suitcase, and attempting to locate your passport, ticket, phone, and possibly your credit card from paying to check your bags. Having a passport holder with spaces for my boarding pass, credit card, and phone helps me feel more organised and makes it easy to maintain track of all the necessary items while travelling. The primary advantage is that the majority of passport holders have RFID blocking material to guard against digital theft. Because it is the last thing from our minds while travelling in a different nation.
2. COMPACT BATTERY PACKAGE
Let's face it: we all live and die by our phones. When it perishes, I perish as well. As a result, I'm usually carrying a portable battery pack. It's even more vital that I have it when I travel with my children. There are times and places when we should utilise technological babysitters, and flying is indisputably one of them. You never know when an airline or airport will have a charging station available. I've travelled with this portable charger, and it's capable of charging my phone four times. Additionally, there are two outlets for charging a couple of electronic babysitters.
3. TRAVEL CASE FOR GLASSES
This is an item I recently acquired, and I believe it was a divine intervention. Because I wear prescription glasses and have an unhealthy obsession with sunglasses, this glasses travel case is a must-have for me. I'd transport them individually in their own cases, which took up quite a deal of space. However, I'd always be concerned about them being smashed. Thus, it not only protects them well in a durable case, but also keeps them all together.
4. BAG FOR MAKEUP/TOILETRIES
I've experimented with a variety of cosmetics bags, but my all-time fave is the Slybeauty Cosmetics Ever Need in Grey. It's a sturdy case that's large enough to hold all of my necessities and makeup but still fits comfortably in my carry-on. It comes with their brush case and divider system, which features sections for all of your goods and two internal zipper pockets. They offer a bag specifically designed for liquid travel, The Aerosol Case, which includes space for full-size sunscreens, lotions, and dry shampoos. I absolutely separate liquids from anything else in case something leaks on shipment.
5. ORGANIZER OF JEWELRY
I'm a sucker for accessories and jewellery. They, to me, complete an ensemble in the same way that icing completes a dessert. This small jewellery organiser has prevented numerous necklaces from becoming tangled and earrings from becoming separated from their companion. I knew I wanted to buy this really economical travel jewellery case as soon as I saw it.
6. HAT CLIP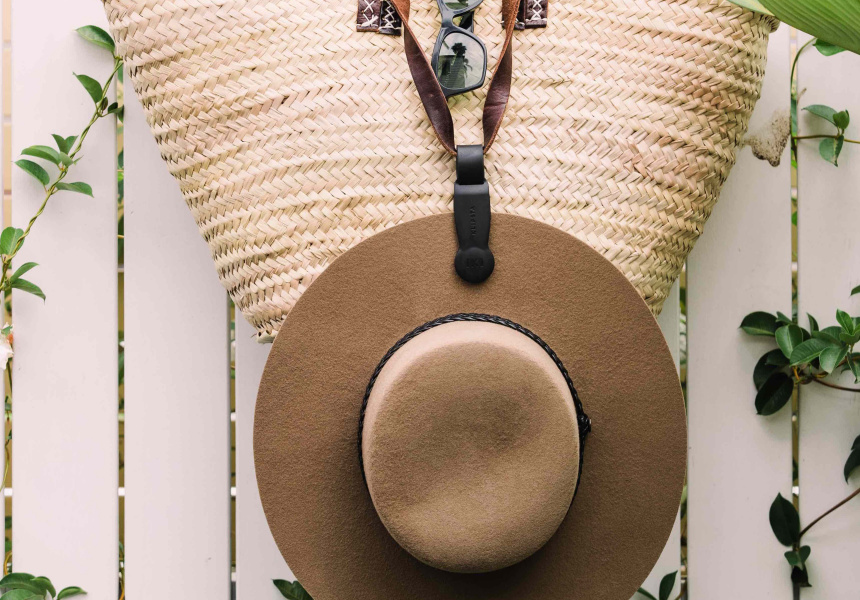 Finally, but certainly not least, a hat clip. I adore wide-brimmed hats and have accumulated some quite wonderful classics. I never pack them in my luggage and always take them with me, which might be a pain at times when I'm always holding it or looking for a place to put it down. Then someone made these hat clips, and I'm still amazed that I didn't think of it first!